If you can't remember the password set for your Bitdefender Central account or if you simply want to modify the existing password, follow the steps below.
If you can log in to your Central account
1. Go to Bitdefender Central and sign in.
2. Click the 

 icon in the upper right hand corner of the page, and select Bitdefender Account. The option will open in a new tab.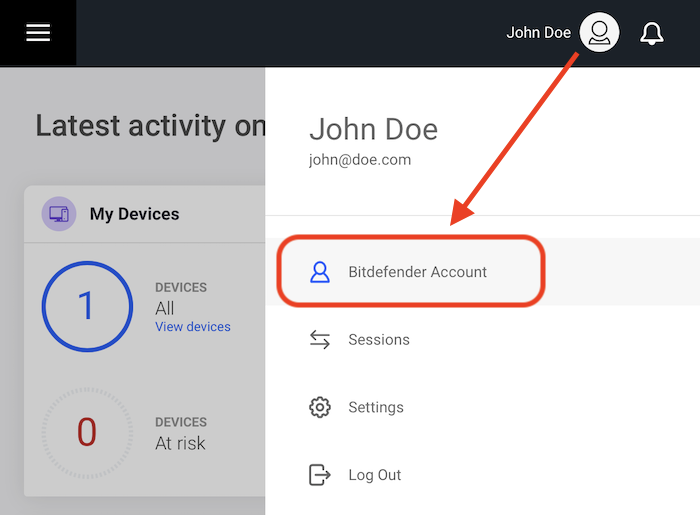 3. Click the Password and security tab, then choose Password.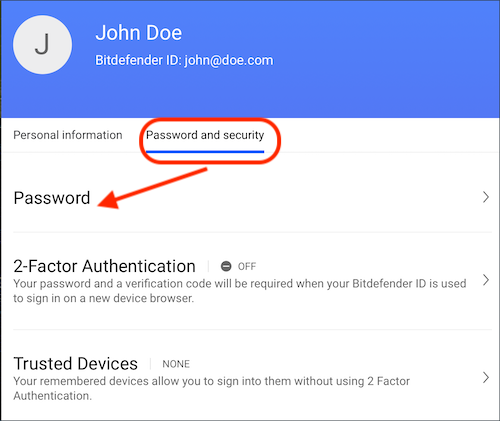 4. Enter your current password in the Current password field. Then enter a new password in the New password field.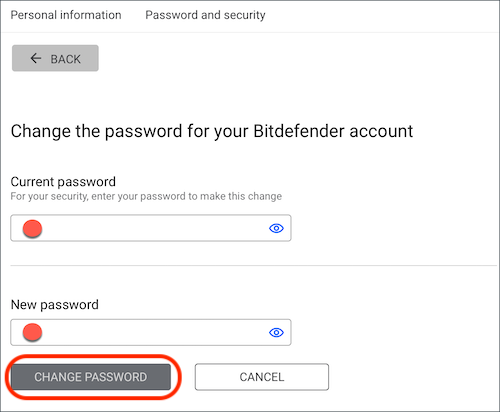 5. Click on CHANGE PASSWORD. Next time you login, you'll be able to use your new Central password.
If you can not log in to your Central account
1. Go to the Bitdefender Central page and click on SIGN IN.
2. Enter the e-mail associated with your Central account and press NEXT.
3. Click on Forgot password?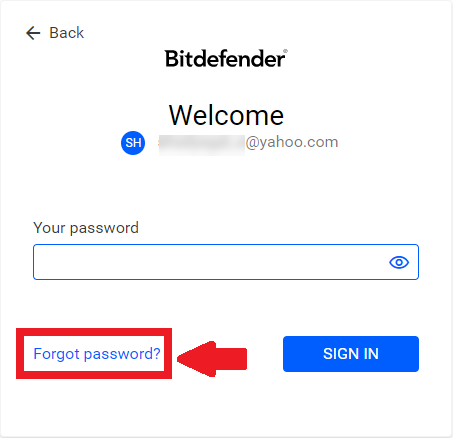 4.  Enter your e-mail address and press NEXT. You we will receive an e-mail with instructions on how to change your Central password.
5. Enter the security code received via email and press NEXT or click Change Password in the e-mail. 
Warning! For security reasons, the code & the reset link will expire in 5 days. The security code will be invalidated if it's incorrectly entered 5 times. In such a case, repeat steps 1-3. You will receive a new code via e-mail.
6. Choose a new password and press SAVE.
7. Go BACK TO SIGN IN screen. Now you can login with your new password.
Related Articles
Source :

Official Bitdefender Brand
Editor by :

BEST Antivirus KBS Team
(Visited 26 times, 1 visits today)