This article will guide you through the installation and activation Antivirus Mac.
Step 1: Download the latest version of Antivirus Mac from the following link: https://secure.gd/dl-avmac 
Step 2: Once the above file has been downloaded, open it.
Step 3: Double-click the G DATA Antivirus (…) .pkg file.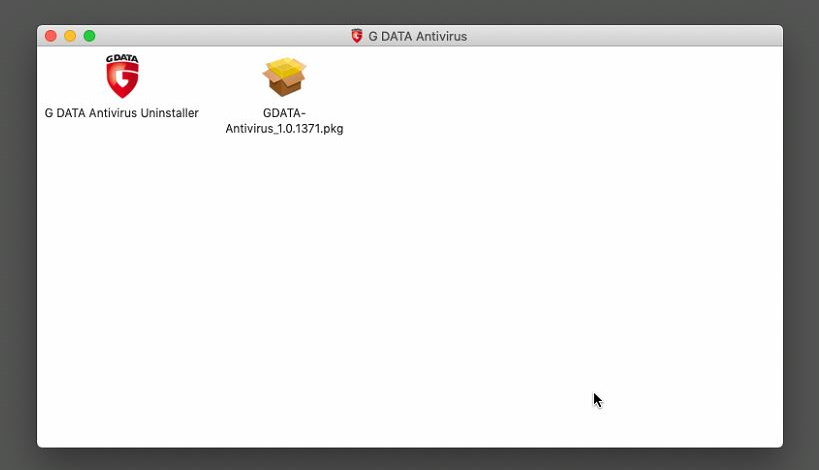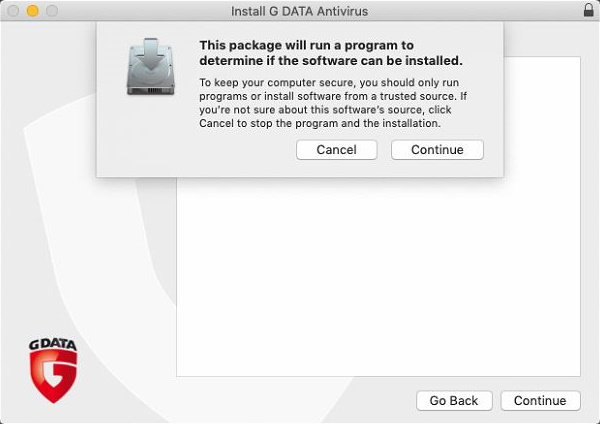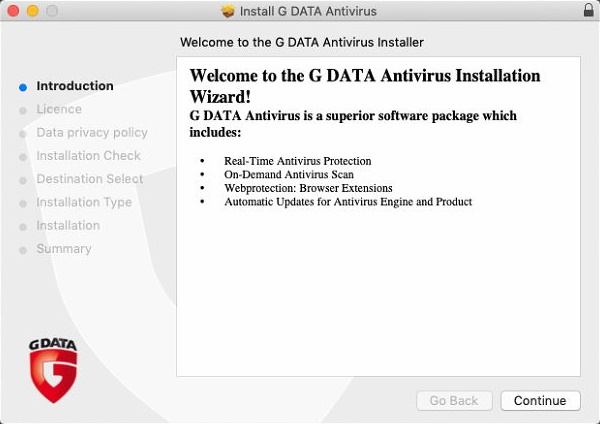 Step 6: Read the license agreement then click Continue.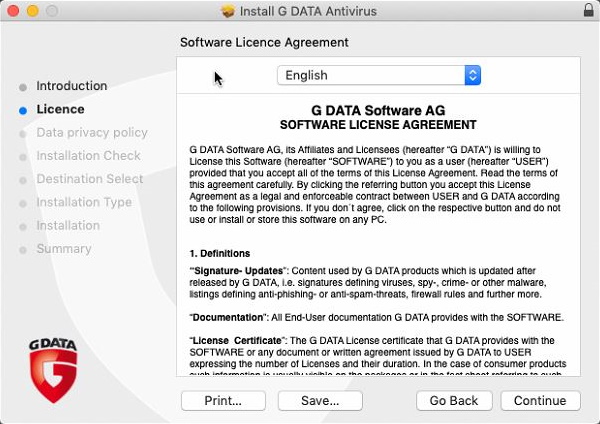 Step 7: Accept the license agreement if you wish to proceed. Click Agree.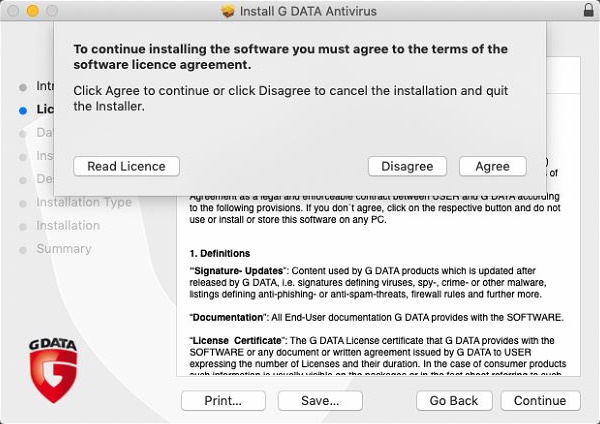 Step 8: Read the `Data privacy policy` then click Continue.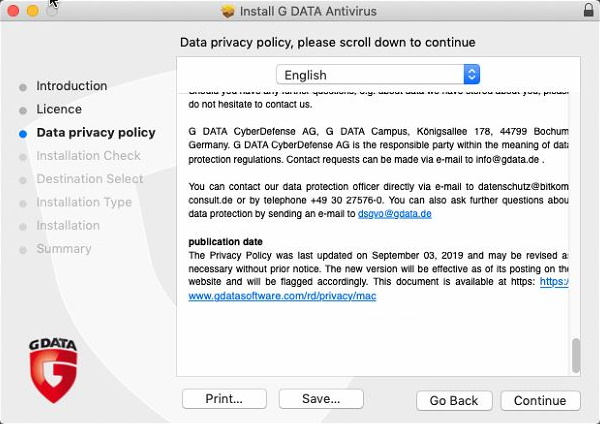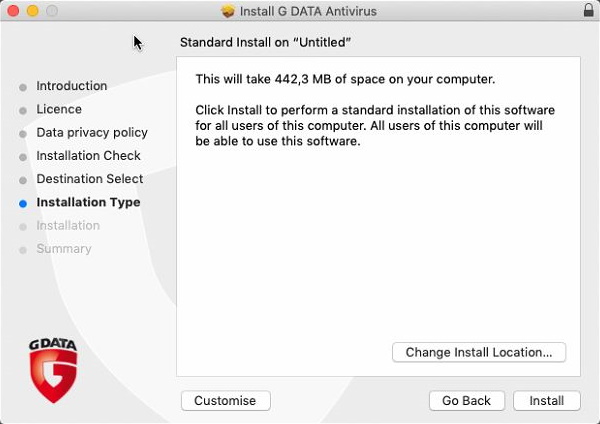 Step 10: Wait until the installation is completed.
Step 11: Click Close.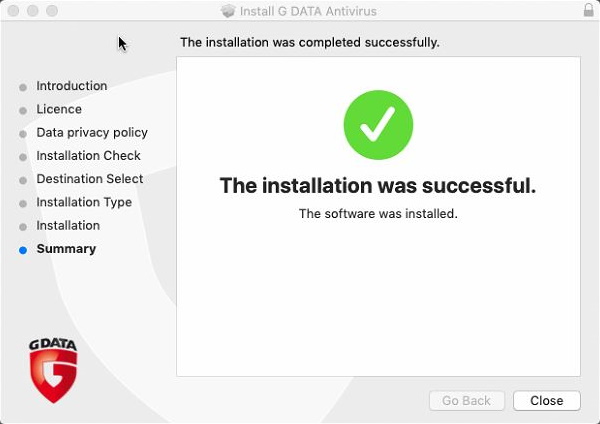 Activation
After the installation, the software activation window will open.
Create a new account or click on "I am already a G DATA customer" if you already have an access data.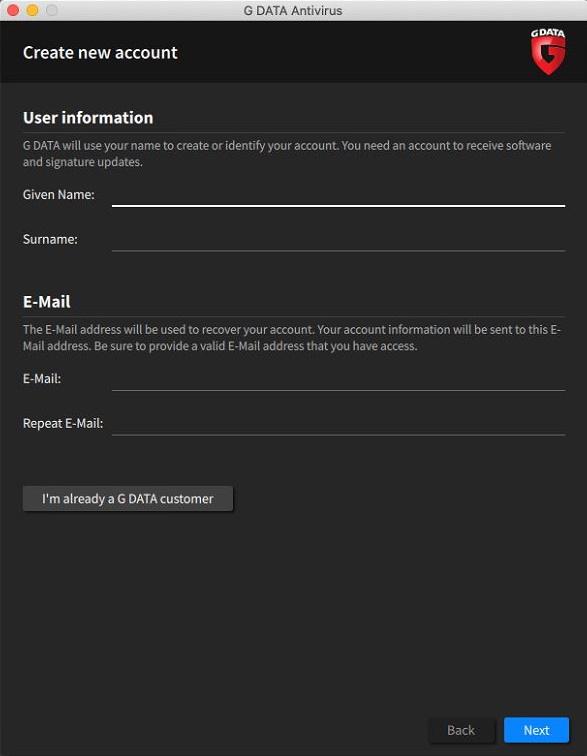 After a successful registration, your G DATA Antivirus updates itself.
You will also receive an automatically generated access data via e-mail, you can use it to reactivate the software in case of a reinstallation.
Source :

Official G Data Brand


Editor by :

BEST Antivirus KBS Team