This article will help you to find your login credentials (user name and password) which are needed to activate your product.
Your login credentials are sent to you via e-mail the first time you activate any G DATA product with your registration number, which you receive after the purchase of the license.
To get more information about this process, check the following article: Get started with your product
A.  In our Shop "Software activation" is checked during the purchase of the license.
In this case you have received an e-mail from [email protected] with your username and password shortly after the purchase.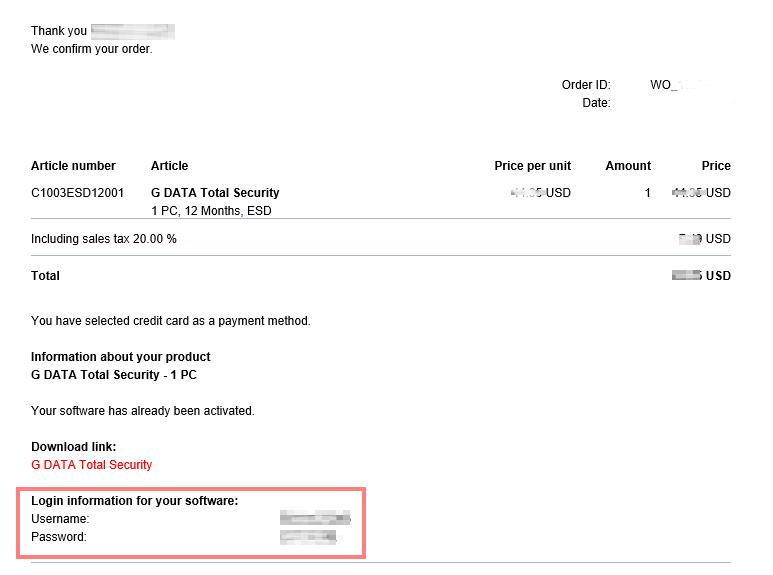 B. If you have lost your login credentials, recover them as follows:
Step 1: Click here to access the recovery form
Step 2: Enter either your e-mail address, registration number or username. Answer the security question, then click Request access data.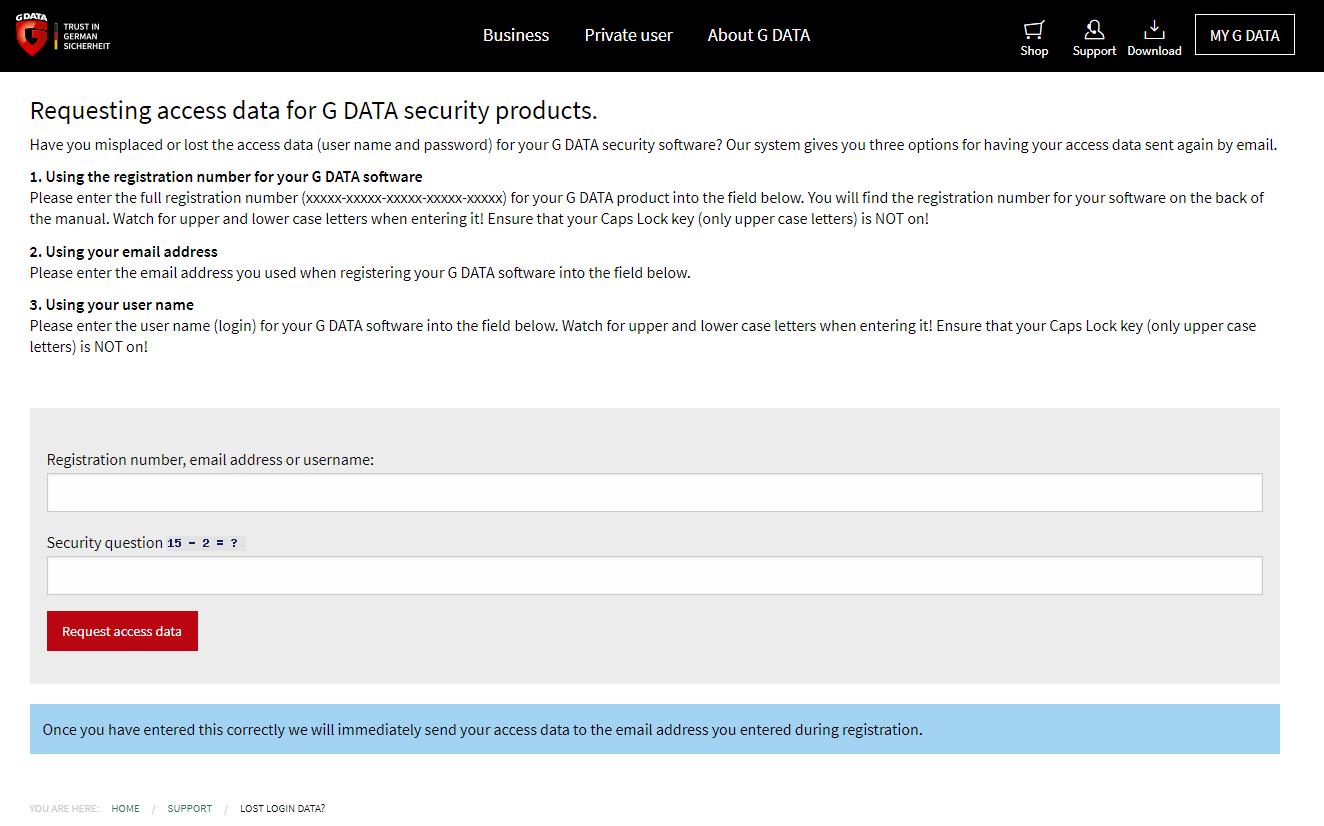 Step 3. An e-mail will then be sent with your login credentials (from the address [email protected]).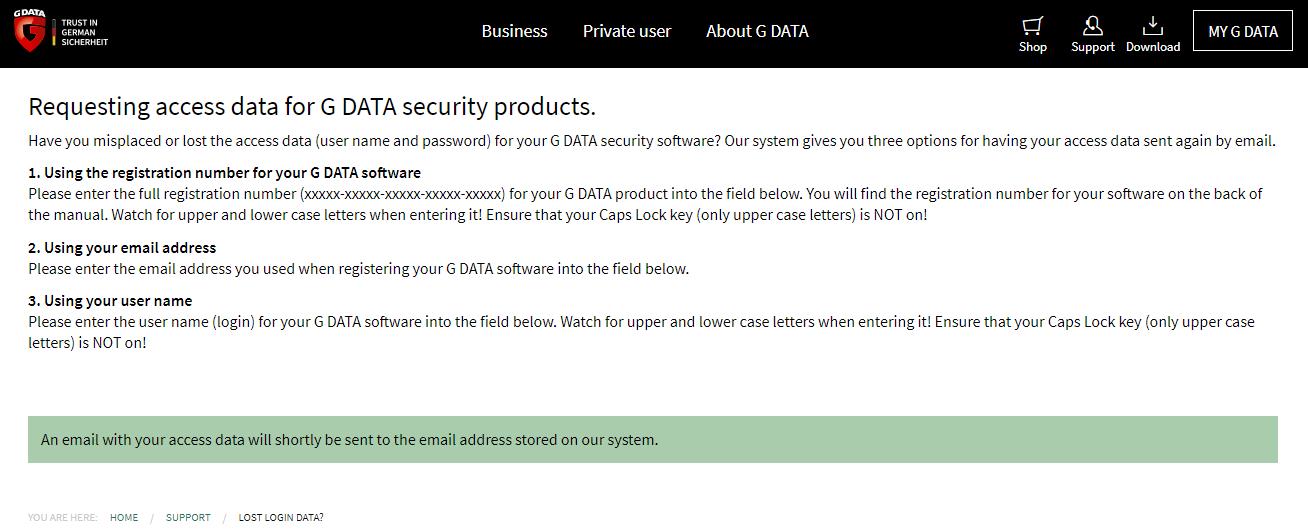 Step 4. Check your mail box, if you can't see the e-mail then wait a couple of more minutes and check your spam folder as well.

If you have entered an e-mail address on the recovery form and you have multiple G DATA licenses associated with that e-mail address, then you will receive a list of all of them.