This article will help you to find your Login Credentials (Username and Password) which are needed to activate your G DATA product.
Your Login Credentials are displayed to you in a pop-up window following the activation of any G DATA product using your Registration Number, which you receive after the purchase of a license.
The User Name can be found in various locations within the software itself:
1. In G DATA Administrator, from the ManagementServers tab open the menu Updates > Access data and settings
2. In the Internet Update tool, which you can access via the list of installed application of the PC, or by running Iupdate.exe in the installation folder of the ManagementServer (by default: C:\Program Files (x86)\G DATA\G DATA AntiVirus ManagementServer)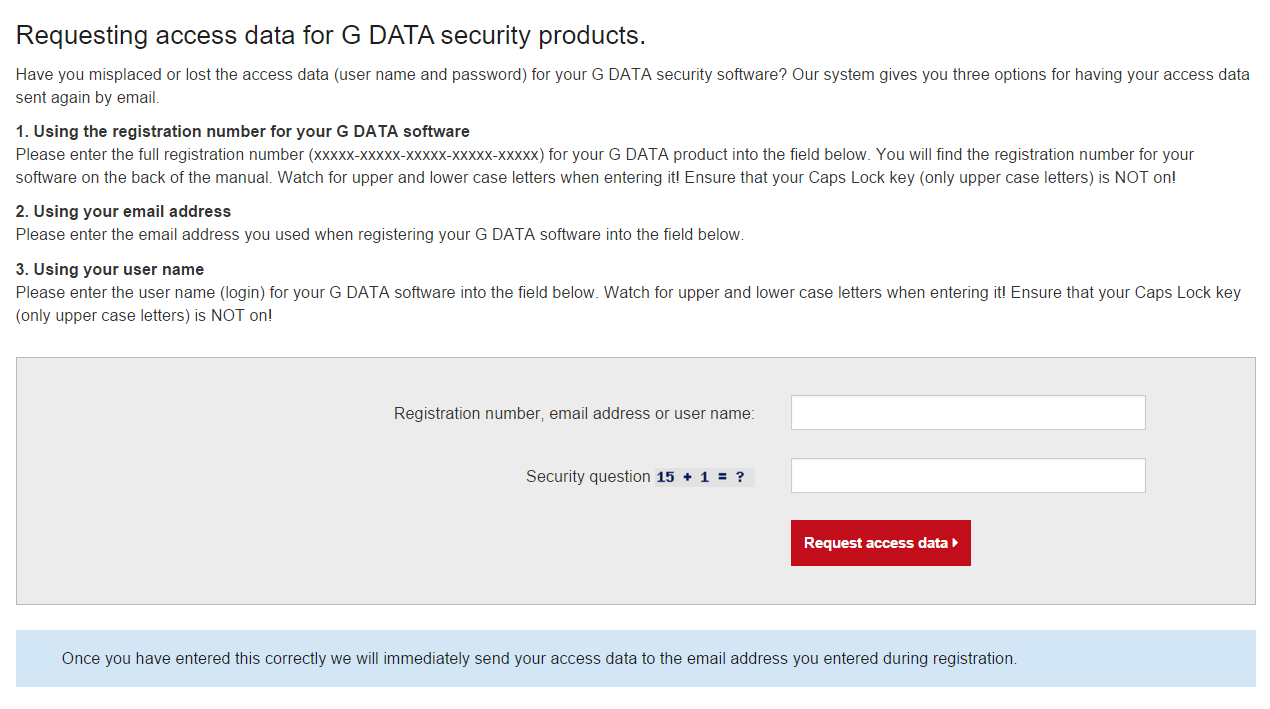 If you have lost your Login Credentials, recover them as follows:
Step 1. Click here to access the recovery form
Step 2. Enter either your email address, Registration Number or username.
Answer the security question, then click Request Access Data.

Step 3. An email will then be sent with your Login Credentials (from the address [email protected]).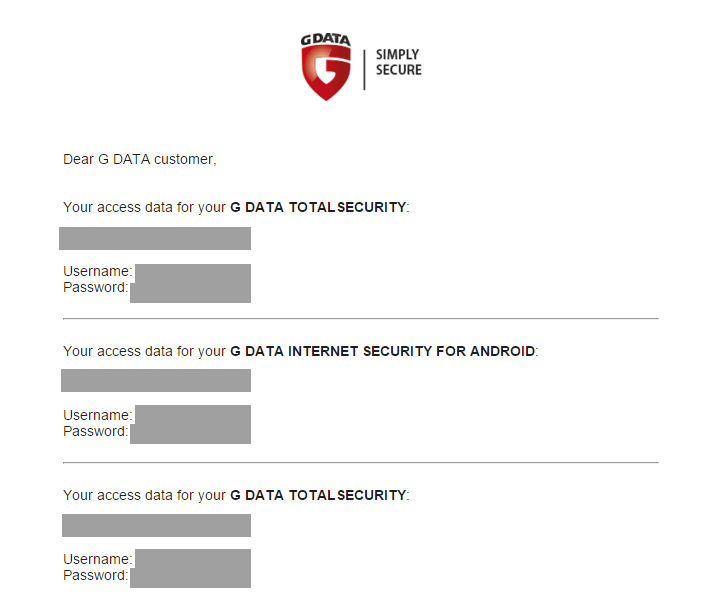 Step 4. Check your mail box. If you can't see the email, then wait a couple of minutes and check your spam folder as well.
If you have entered an email address on the recovery form and you have multiple G DATA licenses associated with that email address, you will receive a list of all of them.
Source :

Official G Data Brand


Editor by :

BEST Antivirus KBS Team