This article shows you how to enter your username and password into your G DATA software on Windows.
Step 1: Open your G DATA software.
Step 2: Click on Login credentials in the lower left part of the window. This will open the Settings menu.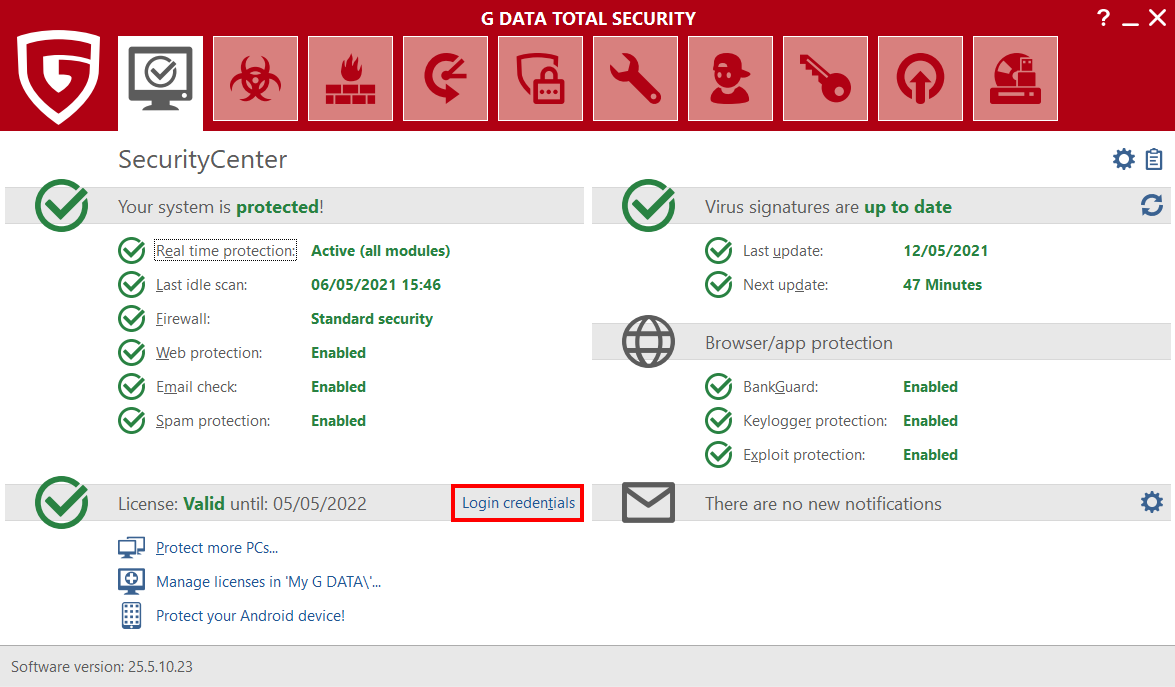 Step 3: Enter your access data in the Username and Password fields and click OK at the bottom of the window to confirm. Your G DATA software will then connect to our update server and activate itself.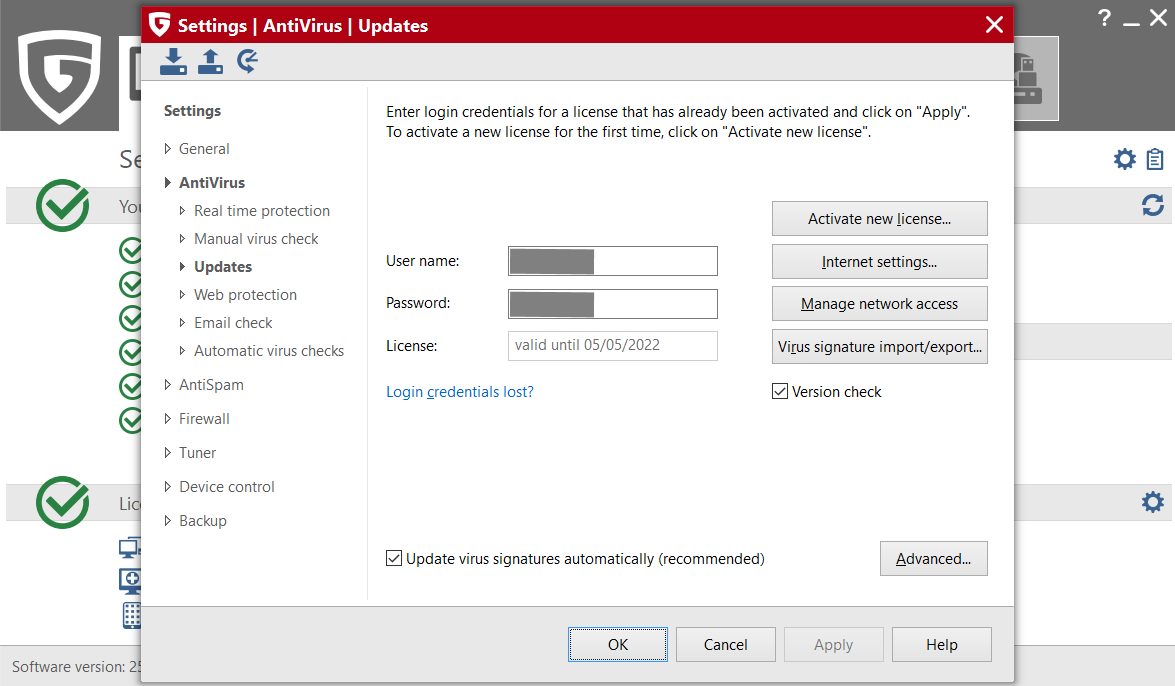 From now on, your software will update automatically so you will always enjoy the best G DATA protection.