The child activity reports in Bitdefender Parental Control can be enabled and disabled from our Central platform, by following the steps detailed below:
1. Go to Bitdefender Central and log in to your account.
2. Access the Parental Control section.
3. Go to Reports Settings.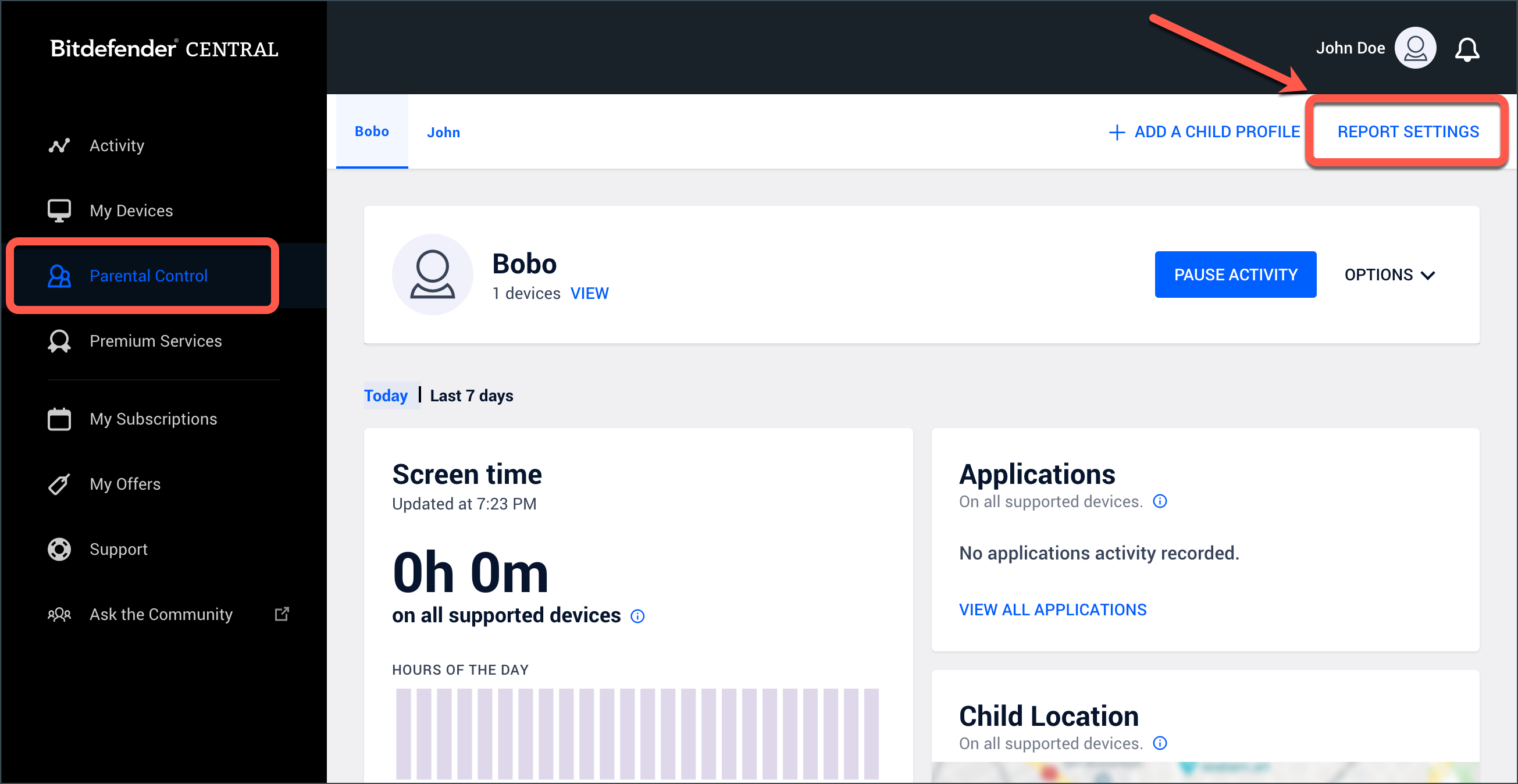 4. Under Email Reports, click the switch Activity reports in order to enable or disable them.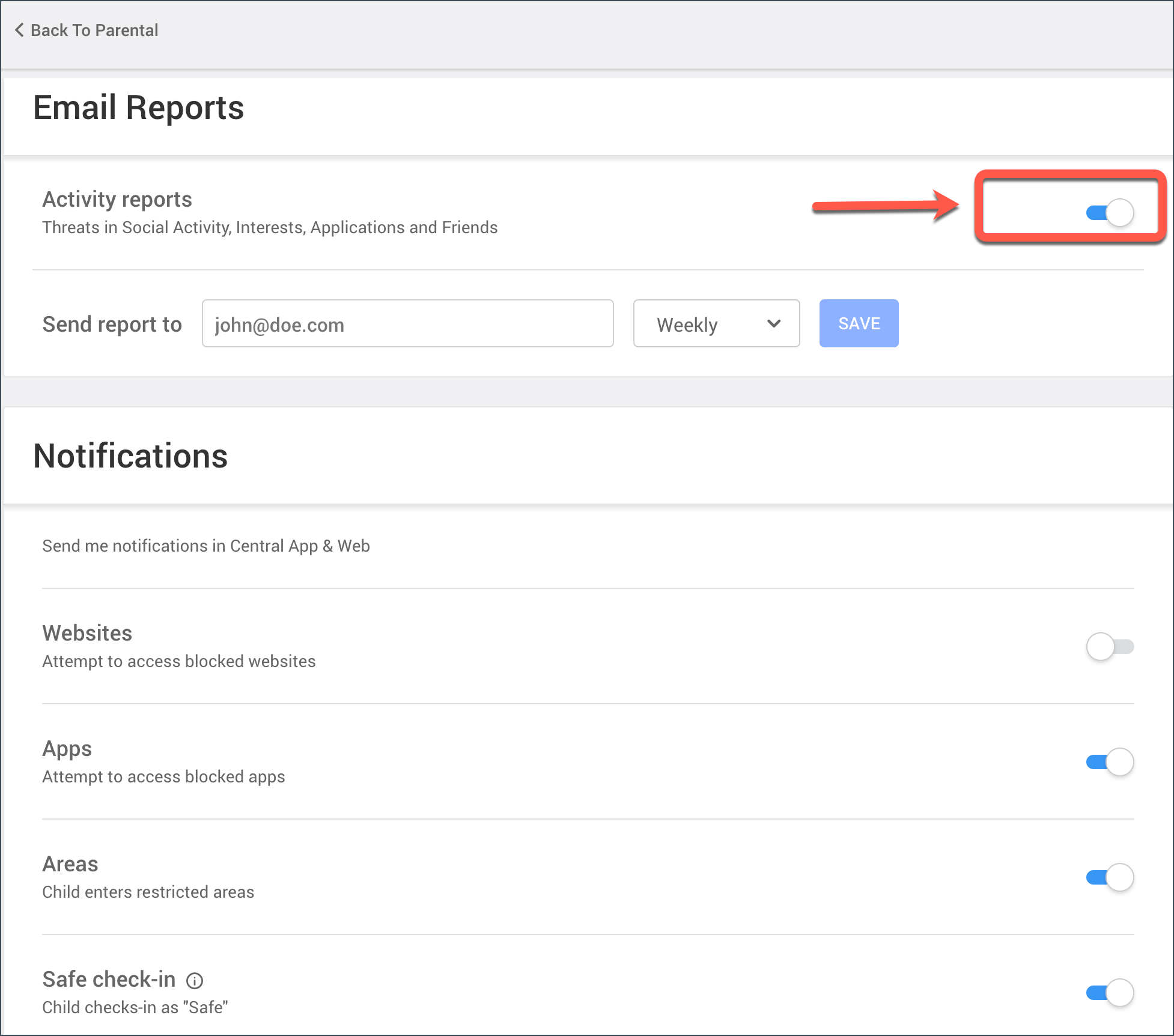 Related Articles
Source :

Official Bitdefender Brand
Editor by :

BEST Antivirus KBS Team
(Visited 15 times, 1 visits today)