In this article we will show you how to change the email associated with your Bitdefender Central account with a new email.
When signing up for a Central account you have to provide a valid e-mail address, needed to manage your Bitdefender security. However, the email can be changed at any time, by following the steps detailed below.
---
Step 1. Go to Bitdefender Central and sign in. 
Step 2. Click the account icon in the upper right hand corner of the page and choose Bitdefender Account.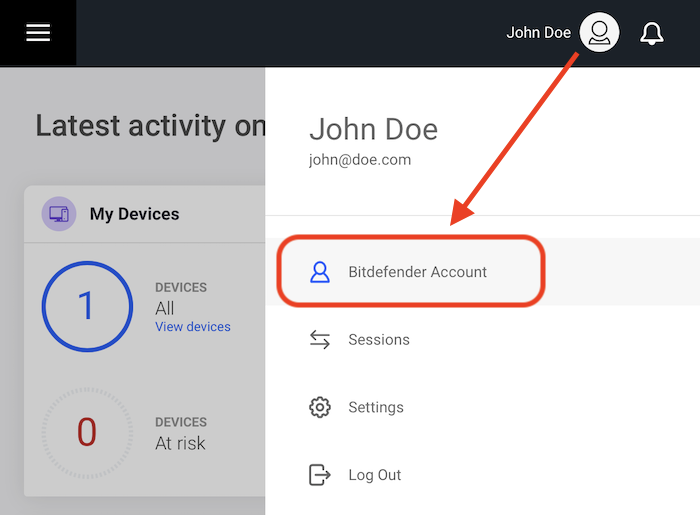 Step 3. The option will open in a new tab. Click on Email address, under Personal Information.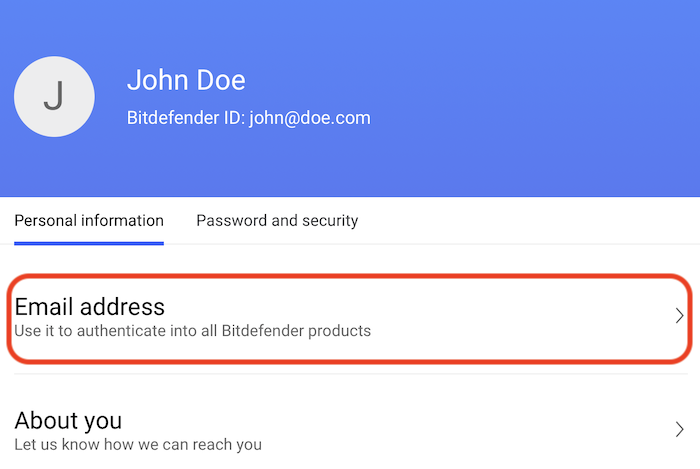 Step 4. Type the new email address inside the New email field, then press CHANGE EMAIL.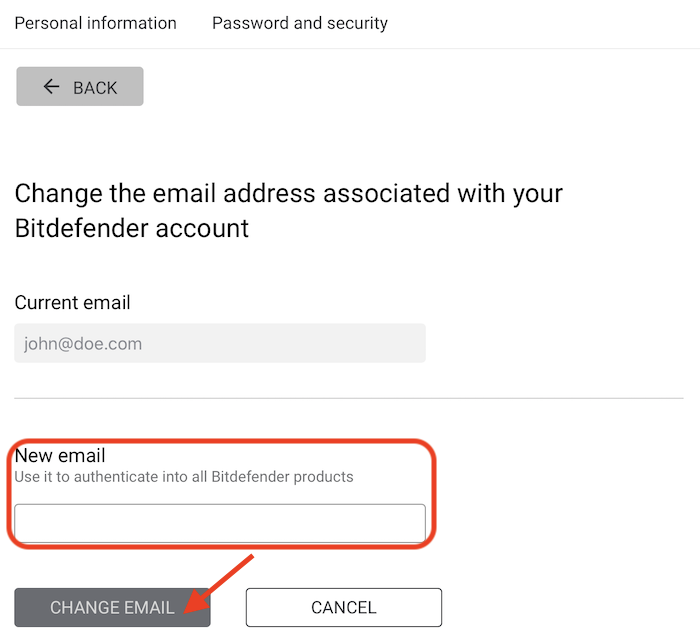 Step 5. To make sure the new email is yours, Bitdefender will send you a confirmation email to the new email address. Click the link from the email in order for the change to take effect.
You have now changed the email address associated with your Central account.
Related Articles
Source :

Official Bitdefender Brand
Editor by :

BEST Antivirus KBS Team
(Visited 17 times, 1 visits today)